Answers

Oct 08, 2021 - 12:00 PM
If Your Store Tea Analytics are not working and you are trying to figure out why tea is not tracking you traffic and conversions then you might want to review the following troubleshooting tips
1) First thing you can check is if tea is set to track Analytics data for organic or is it only tracking For Tracked sources like google shopping AdWords Facebook etc.
This can be found in online store > Settings > General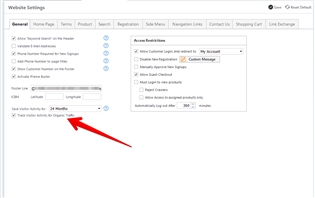 2) In the case you have organic traffic turned on and tea is still not reporting any traffic you can check developer tools in Chrome or Firefox to see what is the status of tea.
To Trouble Shoot Tea you will need to use either Firefox or chrome to access developer tools by pressing F12 Key on your Keyboard.
Firefox
You will need to see what the response says regarding the State of TEA if it says live then its tracking properly if it says blocked or capped that means that it is not tracking your traffic. If you have a cap on your Tea Traffic then you will need to request the Billing Department to increase your Tea Cap to be able to track more page views.
Chrome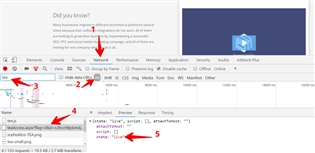 In the case you are viewing a page and you get Status 410 that means the page was removed or tea is not detecting that page in this case you can refresh the page and if it still shows that page as status 410 and the problem persists you can contact Sce Tech support for further Support